Dream Stay
Drift off to sleep lulled by the sound of waves.
Dreamland holds a total of 90 villas in 52,886 sqm island,
each offering privacy, lavish comforts and modern amenities.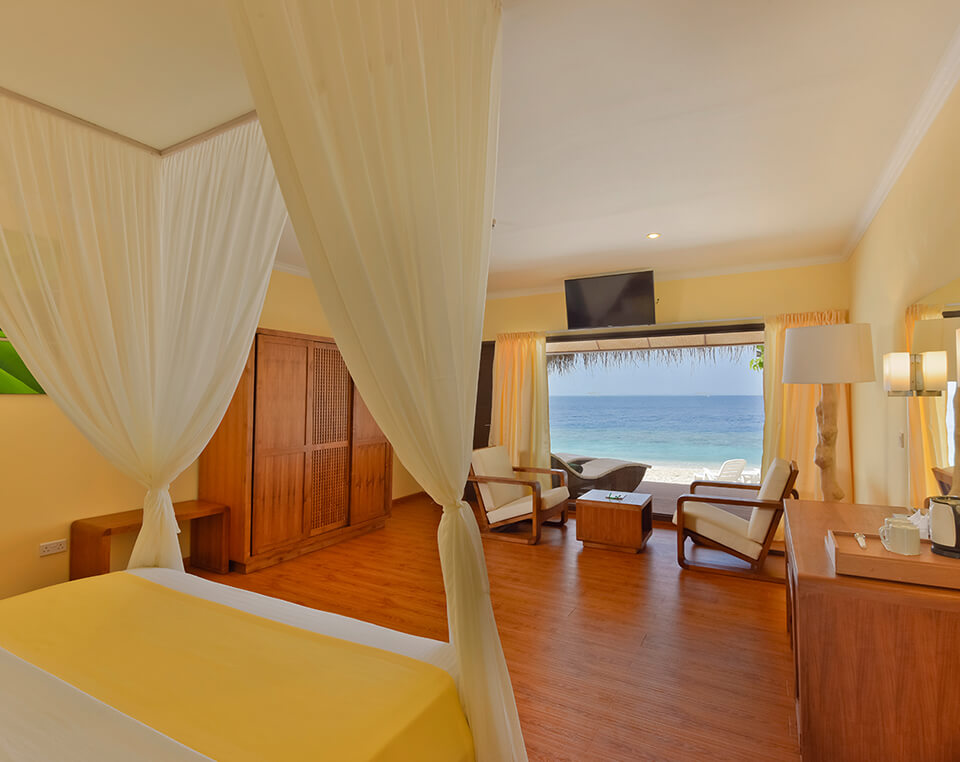 Beach Bungalow
Beach bungalows by the shore opens up to sandy stretches. Enjoy the echoes of ocean breaks, the ocean breeze rustling palm trees and the songs of the birds as they flitter through the island foliage. Stroll barefoot on the powder soft white sands, immersing yourself in a world of simplicity and island rhythms.
Air-conditioned bungalow
Satellite-TV with flat screen
Hot and cold water
Attached bath
Bath tub with hand shower
Open Shower and inside shower
Attached toilet
Mini fridge
Hair dryer
Telephone
Free Tea & coffee
1 bottle Mineral Water daily for free
Luxurious design furniture
Sunbeds with cushion
Direct beach access
Shampoo, shower gel, conditioner
220 V with USB socket
Free Wi-Fi
BOOK NOW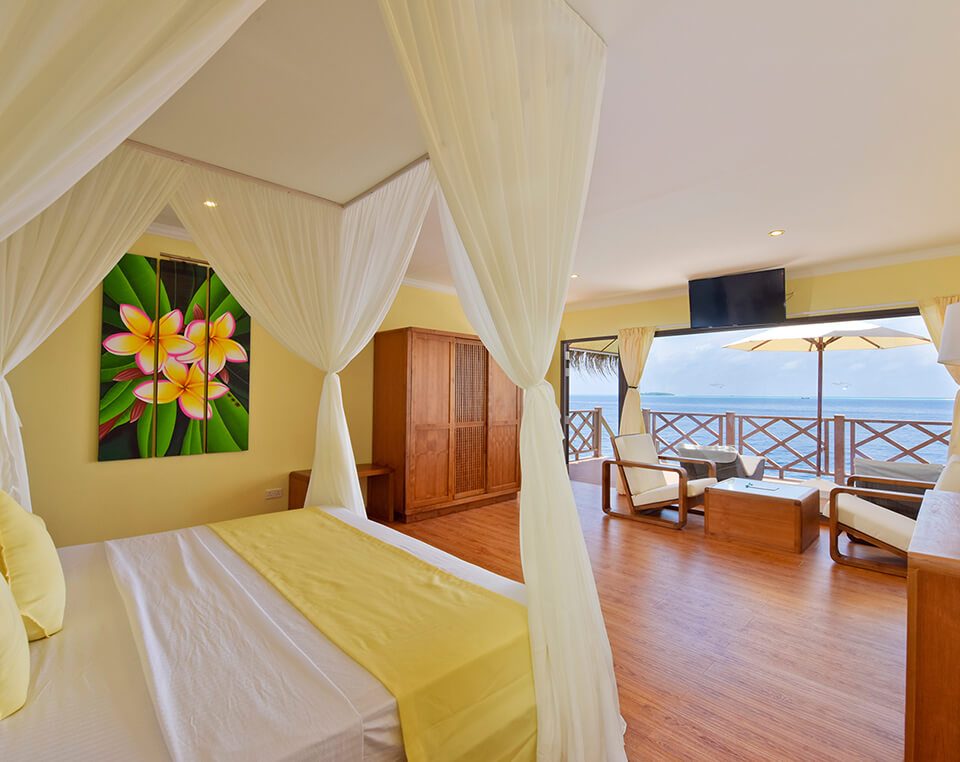 Water Bungalow
Overwater bungalows presents mesmerizing views of endless blue sky and ocean. As dusk approaches, the sun sets with a display of violet, crimson and golden hues best enjoyed from the wooden deck. Access the lagoon directly from your villa for a cooling dip or snorkel, any time you desire.
Air-conditioned bungalow
Satellite-TV with flat screen
Hot and cold water
Attached bath
Bath tub with hand shower
Open Shower and inside shower
Attached toilet
Mini fridge
Hair dryer
Telephone
Free Tea & coffee
1 bottle Mineral Water daily for free
Glass bottom Coffee table
Luxurious design furniture
Sunbeds with cushion
Shampoo, shower gel, conditioner
220 V with USB socket
Free Wi-Fi
BOOK NOW